Fish out of water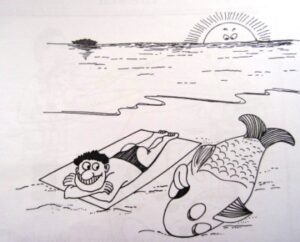 Imagine that you were a fish and out of water. How would you feel?
Just like Mrs Verma who hadn't studied past school, and had to attend a social gathering where she met some very learned and erudite professors. She felt very aware of her lack of knowledge.
A fish out of water is a person who is not in accustomed or preferred surroundings.